What We Do
Inspirational Quotes…
"Creating hope one smile at a time."
Connect With Us
Follow Us
Keep up to date with everything going on!
Follow Us
Putting smiles on the faces of children hospitalized by illness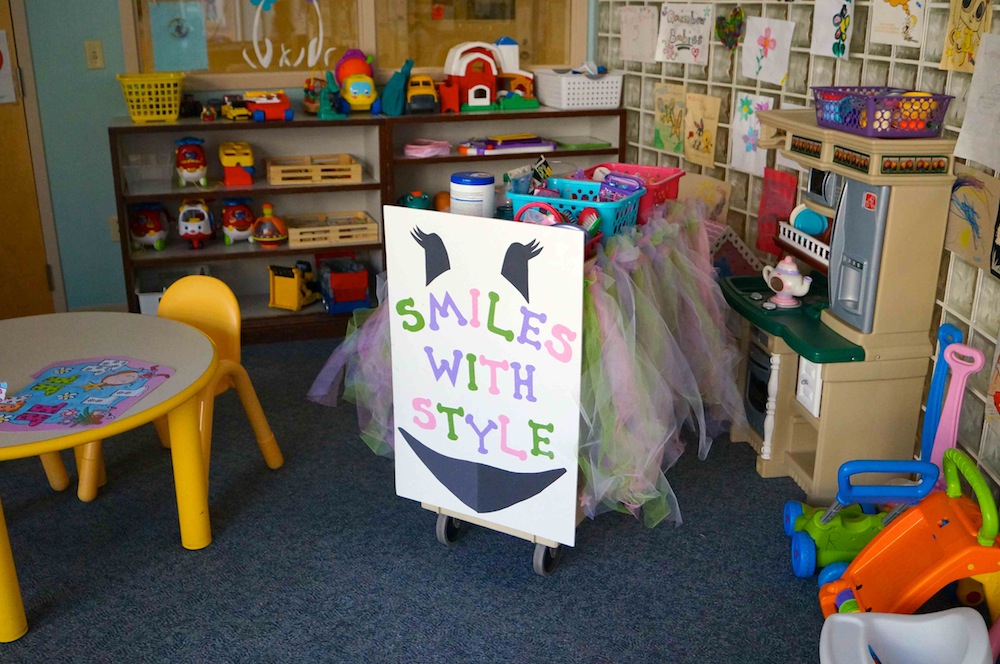 Smiles with Style is a friendly, fun and compassionate volunteer organization that provides hospitalized children with small makeovers and a chance to play dress-up.  We offer a fun diversion from their treatments and life in the hospital.  Some of our services include styling their hair with braids or colorful ribbons and applying lip gloss.  We can also play dress-up with costume jewelry and tiaras for little princesses.  Our makeovers provide a time to laugh, play and spend time in a non-medical manner.  Personal care items, costume jewelry and tiaras go a long way to enrich the day of a child!
All of the products are donated to the child and the services are provided by our volunteers.
Our goal is to put a smile on the face of every child suffering from illness.
WE CREATE A MEANINGFUL IMPACT
Our makeovers are more than just a fun diversion for the children.  We work to build their self-esteem and confidence.  Aspects of a child's illness or treatment can have a physical impact on their appearance.  A few kind words and a quick change in their appearance can make a huge difference in their attitude and outlook.  
Our services have a meaningful impact on the healing process.  "Neuroendocrine research shows that when people are playful and feeling better about themselves their immune systems are functioning at their best", says Richard Boyatzis, a distinguished author and professor at Case Western Reserve University.
Children and the families of children who are hospitalized are often scared or worried.  Engaging the children and allowing them to have a voice is integral in providing them comfort and a sense of hope.  Our volunteers offer the children a choice and ask for their input — it's all part of the fun!